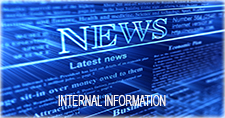 Vision
Hiep Huong JSC will become a dynamic and sustainably developing Company heading to the number one position in the field.
Historical Mission
Hiep Huong JSC will never cease to innovate and improve itself to meet the customers' needs even beyond their own expectations to achieve the customers' "trust and confidence" and "enhance the prestige of Hiep Huong JSC", dedicate itself to the development of Vietnam economy.
Core Values
The trust of customers. The profits are made based on the provision of benefits to the customers;
The best-quality products and services;
Honesty, truthfulness and respect for human values;
The society's recognition.