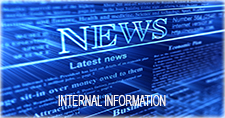 Hiep Huong JSC's present success is owing to the trading in construction materials from 1988. After more than 10 years of development from the establishment, on November 5th 1999, Hiep Huong Commercial Services Company Limited was founded according to Decision No. 4732 of Hanoi People's Committee. On January 15th 2006, the Board of Members of Hiep Huong Commercial Services Company Limited held a meeting and decided to change the Company's name into Hiep Huong Joint Stock Company (Hiep Huong JSC).
Going through a long and challenging time until this moment, Hiep Huong JSC has achieved many great milestones highly appreciated by the society. We are proud to have been honored through numerous prizes such as:
- The Vietnamese company of "Trusted Products and Services" in 2014, rated by 9 prestigious organizations;
- Among the 500 Vietnamese biggest companies from 2009 to 2013 (VNR500).
- The company of High Credit Rating – the Vietnamese company of Sustainable Development in 2014 (SDB 2014);
- Among the 500 Vietnamese fastest-growing companies in 2013 (FAST500);
- Among Top 100 of companies with "Perfect Services Chosen by the Customers" and granted the Certificate of "Excellent Vietnamese Products – Perfect Services" in 2014.
- Among Top 10 of companies the high competitive indexes, "TOPBrands2014" rated by Global GTA – the United Kingdom.
Hiep Huong JSC is the official Agent and Distributor of:
+ Domestic products:
- Japanese Kyoei Steel Manufacturer – (A Joint Venture with Vietnamese partner) – Brand-name: KSVC;
- Australian Steel Manufacturer – (A Joint Venture with Vietnamese partner) – Brand-name: UC_SSE/V_UC;
- Vietnam Italy Steel Manufacturer – Brand-name: VIS;
- Vietnam Germany Steel Manufacturer – Brand-name: VGS;
- Thai Nguyen Iron And Steel Joint Stock Corporation – Brand-name: TISCO;
- Other shaped steel, steel tube, square steel, structural steel from domestic and foreign manufacturers.
+ Imported products:
- Steel bars, construction coil steel, billets and waste steel (HMS1-2).
- An official agent of many foreign steel manufacturers (Donest I&S, MMK, Cumik…)
Hiep Huong JSC has a wide range of customers across the country, focusing mainly on:
+ Dealers – Shops (of civil construction):
- With a highly recognized credit, flexible price policies, service quality and increasingly high aftersales services, Hiep Huong JSC has already had an extensive network of Dealers – Shops in almost all provinces and cities of Vietnam.
+ Construction projects and works:
Corporations, large companies, contractors and major construction projects are the target and strategic customers of Hiep Huong JSC, such as:
- Corporations and companies of the Ministry of Defense;
- Contractors such as Thang Long Joint Stock Corporation, Civil Engineering Construction Corporation No 1 (Cienco 1), Civil Engineering Construction Corporation No 4 (Cienco 4), Hanoi Construction Corporation, Vietnam Construction and Import-Export Joint Stock Corporation (VINACONEX), Housing and Urban Development Corporation (HUD), Infrastructure Development and Construction Corporation (Licogi), Cofico Corporation, Bachy Soletanche VietNam Co., Ltd, Vinata, Taisei, Sumimoto, Hazama…
- Residential areas such as The Manor, Linh Dam, Dinh Cong, Van Quan, Viet Hung, Ciputra, Pack City, Keangnam…
- Many major and important projects of Vietnam such as My Dinh National Conference Center, National Assembly Building, the Building of the Ministry of Public Security…
- Many bridges such as Vinh Tuy, Phap Van – Thanh Tri, Phu Dong, Nhat Tan, Sai Gon Trung Luong, Pa Uon-Son La, Tan Hoa – An Hoa – Tuyen Quang, Lai Ha – Lai Chau.
Transportation – Delivery - Warehouse
With a wide range of vehicles from 1.25 to 100 tons to serve the customers' needs, we always provide the best service quality for our valued customers.
Quality policies
With the history of many years in the field and a professional attitude of service, we always provide our valued customers with the best qualified products on schedule. Our principle is:
TO SERVE WELL, QUICKLY, SUFFICIENTLY, PROPERLY AND ENTHUSIASTICALLY
JUST PROVIDE THE HIGHEST-QUALITY SERVICES TO MAKE HIEP HUONG JSC THE NUMBER ONE ON THE MARKET,
Our PROFITS ARE MADE based on the customers' satisfaction
Having achieved numerous milestones in the last 20 years of building and development, Hiep Huong JSC is determined to build an increasingly big and beautiful "Common House" on the route to the globalization.
In the upcoming time, Hiep Huong JSC will ceaselessly try to enlarge the range of services provided for our valued customers as an expression of our gratitude for your cooperative and supportive spirit in the past.
Yours sincerely!
ON BEHALF OF HIEP HUONG JSC